Inuvik Water Treatment Plant
Our most recent project, pictured below and behind this text, is the Inuvik Water Treatment Plant.
Engineering With Experience
We have the team, experience and industry knowledge to complete all sizes of projects from the initial drawings to final installation and maintenance.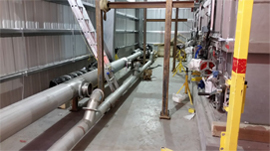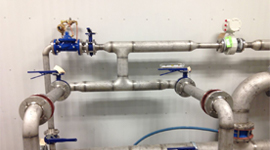 About
Simpson
Industrial Services
Simpson Industrial Services is a Lethbridge, Alberta based company specializing in construction and maintenance of water treatment plants, waste water processing and various other municipal water projects. We are a fully bonded, safety conscious company with a proven track record.
Our company started as a division of Simpson Plumbing, a family owned company for more than 30 years, but have been an independent entity since 2013.